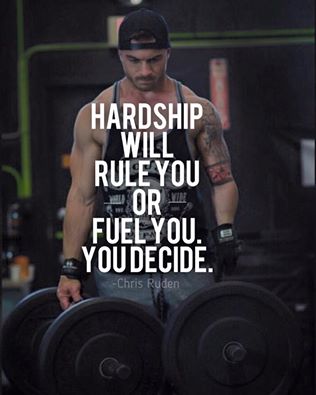 Who: Chris Ruden, the only 7-fingered, diabetic, elite powerlifter you'll probably ever know!
Chris is awesome. He is seriously inspiring, a hell of a nice guy, so engaging and someone that you want to meet within minutes of chatting to him. I finished the chat so motivated and pumped up to go for that Next Level (boom boom) in my life. This is one of my favourite interviews ever.
Listen Here
What we cover:
Who this truly inspiring story is and why you need to listen to his story.
How he defied doctors orders to live the life that he truly wanted.
How limitations, no matter what, are self-imposed and you can overcome yours to live the life you want.
How he views diabetes as a good thing and it changed his life for the better.
Why you need a 'Why' in your life. Once you find yours, how you can use it to modify your behaviour for an epic life.
The concept of 'teaching what you need to learn the most'.
The main issues facing modern man and how to overcome them.
Circle of concern vs Circle of influence.
How to make better decisions, find true happiness, motivate yourself and why being selfish is a good thing!
How to overcome the battle in your head and between your ears.
How he went from playing the drums to a 600 deadlift!
Why you should aim to become uncomfortable!
Why you should never say the word 'can't' to him!
How to stay in touch and be coached to obtain the life you want.
Connect with the guest:
If you loved what Chris said in the interview, you'll want to buy his new e-book, 'The Art of Losing Body-fat – Starving Yourself Fat'. It'll change your life!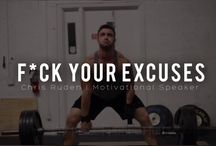 Something to reflect on:
Limitations are self-imposed. What ones are you letting you hold you back from having the life that you want? How are you going to 'Fuck your Excuses' and instead 'dream, plan and hustle' your way to becoming the person you truly want to be in life?
Listen & Subscribe to the podcast here:
If you enjoy the podcast, please help me by posting a review on iTunes! I thoroughly enjoy doing the show and would love to hear what you think. Also click those social media buttons to stay in touch for updates on the latest posts, affiliate deals, virtual hugs and what not!
A product that you should check out!
Next Level Guy is affiliated with some amazing companies, who offer some amazing products for you to check out.
I highly recommend (affiliate link, will open external website):
Want to listen to another episode?
To see all current episodes, simply click here.
Podcast: Play in new window | Download
Subscribe: Apple Podcasts | Android | Email | Google Podcasts | RSS | More