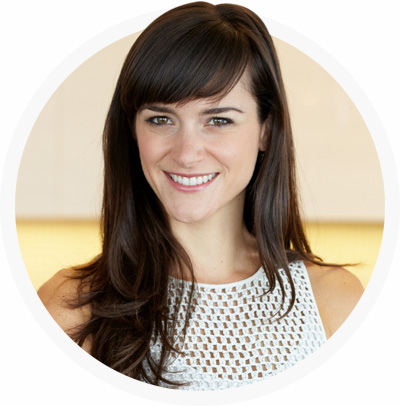 Who: Today's guest is Darya Rose, who is the creator of the health upgrade website Summer Tomato, holds a PhD in Neuroscience and is the author of the awesome Foodist book.  Today we discuss all things food and health related, and how subtle changes to our approach to food can change our lives in a dramatic way.
Listen Here



What we cover:
Who she is
Foodist
Summer tomato
Is what we eat, really something that we should worry about?
How food affects you mentally, physically and emotionally?
The biggest challenge we face with food in the modern world
Where most people go wrong trying to lose weight
Why you should pick 'real food' over processed food
What affects the foods we eat
The changes that happen to you when you switch to real foods
The easiest way to switch to eating better and real foods
More effective ways to shop to save your money and health
Why it is so difficult to get the ideal diet but there are ideal eating guidelines that anyone can implement to eat better and be better
How to tell what real hunger is and when it's something else causing it
Why you should really look at what your eating and how it can make such a big difference to your life
Her top three tips for someone to improve their health right now
Why diets suck – why you should look to add rather than subtract to succeed
Simple things you can do to help improve your health, little things to make big changes
Why most people struggle with cooking when they try to become healthier
What 'food moralizing' is and why it is a terrible way to do things
The times that trying to eat healthier is the worst time to learn and when you can succeed
What is the 'Mindful Meal Challenge' and why it can change your eating habits dramatically
How she deals with the 'Fast Break' questions
Why you should never roast a chicken near Kevin Rose and Tim Ferriss
Tim Ferriss
The Random Show
What she thinks about when eating a mushroom
What she thinks you should check out on her site first
Why she is not a big fan of 'The Biggest Loser'
What you should take from this interview
How to keep in touch with her
So much more
Connect with the guest:
Something to reflect on:
Food is something we all rely on to survive. However, what we eat and how we eat it can have a massive difference to us and our health. Are you eating for you or are you eating because you are bored and need something to do? Are you eating healthy or letting food control you? Listen to Darya, make the small changes and watch the impact build and make a drastic change to your health.
Listen & Subscribe to the podcast here:
If you enjoy the podcast, please help me by posting a review on iTunes! I thoroughly enjoy doing the show and would love to hear what you think. Also click those social media buttons to stay in touch for updates on the latest posts, affiliate deals, virtual hugs and what not!
Check out this episode!
A product that you should check out!
Next Level Guy is affiliated with some amazing companies, who offer some amazing products for you to check out.
I highly recommend the following product (please note: this is an affiliate link and will open to an external website):
For all affiliate deals, special offers and reader exclusives, please click this awesome link: Let's see them affiliates! 
Want to listen to another episode?
To see all current episodes, simply click here.
Podcast: Play in new window | Download
Subscribe: Apple Podcasts | Android | Email | Google Podcasts | RSS | More