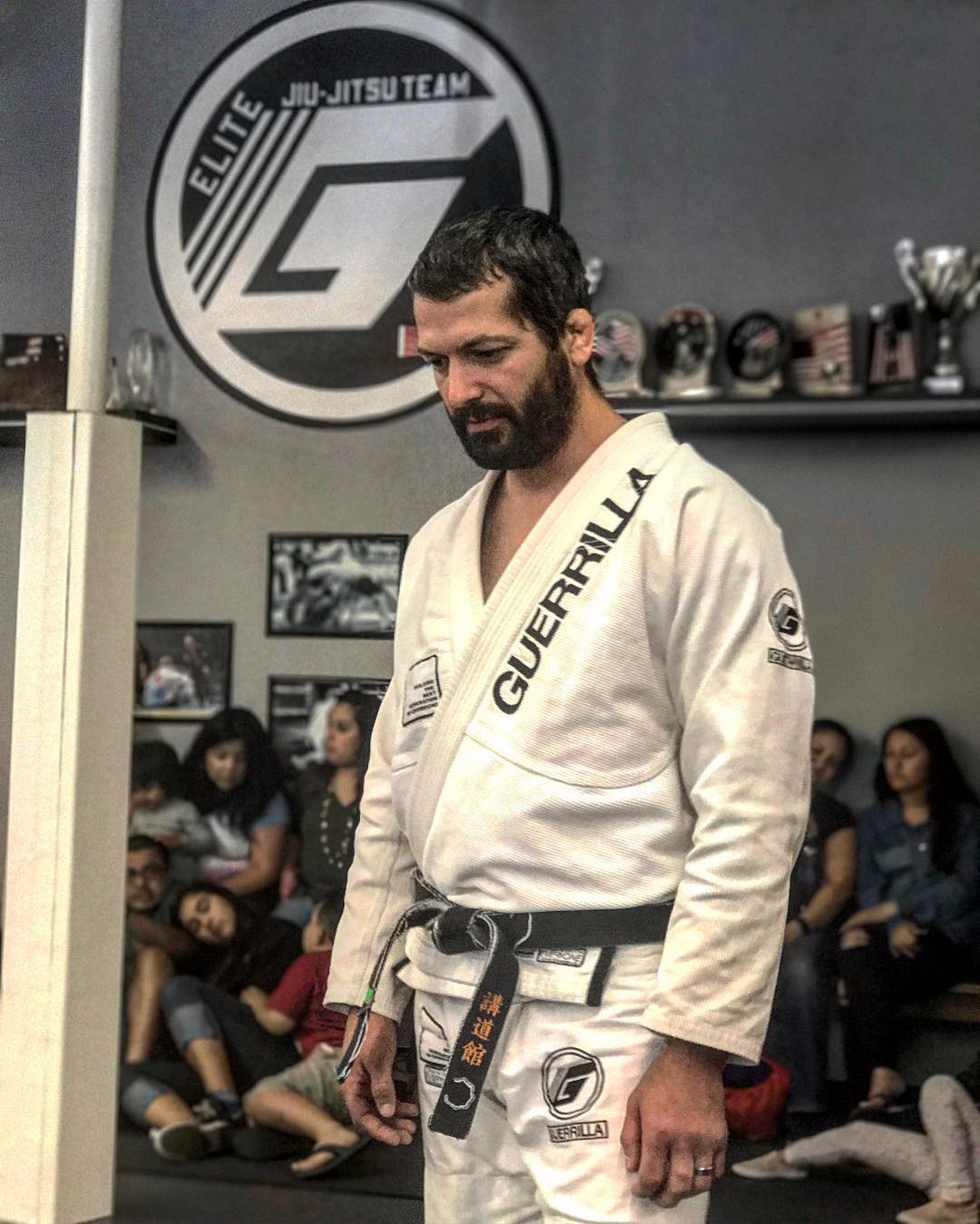 Who: Dave Camarillo, Multiple World Champion MMA Trainer. Author – Combatives Instructor – Traveler – Black Belt BJJ-Judo. He's a feared competitor, inspiring coach and podcaster. In this interview, we discuss martial arts and how they can make you fight your demons and win the life you truly want.
 Listen here
 

What we cover
Who he is

How he created his hybrid fighting style and what it taught him to combine the fighting styles

What he thinks is wrong with modern men – how we have lost our fight

Why MMA and the UFC has exploded in recent years with such a large fan-base

Would he have gone into martial arts if there wasn't the family connection? What draws him to compete?

Why fighting is a needed aspect of life and manhood

Why you should take up a martial art as soon as possible

How martial arts can help with emotional baggage and bullies

How you can pick the correct programme, school, training method etc for you (and where I went wrong!)

How you can be the best student possible, what a martial arts teacher would like you to be like

Is learning martial arts the same as learning any other skill? Dave outlines an awesome way to look at learning BJJ … and how BJJ is like Chess

Why you should do martial arts

How did he make the change from competitor to coach and businessman?

Why you should have an outlook of creating the battle and not chasing the glory

His family dynamics with a brother who also competes, a strong father and how growing up could be a pain and what it taught him about life, competing, strength and motivation

How martial arts can help your child's growth and development

How does he deal with the fast break questions

What you should take from this interview

How you can keep in touch with him

So much more
Subscribe to the podcast 
Also click those social media buttons to stay in touch for updates on the latest posts, affiliate deals, virtual hugs and what not!
A product you should check out
Next Level Guy is affiliated with some amazing companies, who offer some amazing products for you to check out.
I highly recommend the following product (please note: this is an affiliate link and will open to an external website):
Affiliate Link
Why check it

Onnit

Use the code 'nextlevelguy' in the discount code section of the checkout, to get 10% off any eligible items in your basket of great supplements and fitness gear

Bulletproof Coffee

Experience the most satisfying, energizing cup of coffee you've ever had!

Barbell Apparel

Use 'NEXTLEVELGUY' at the discount code section and get 10% off all orders!

Athletic Fit Denim, Chinos & Jeans. Engineered for Performance. Tailored for a Perfect Fit.
For all affiliate deals, special offers and reader exclusives, please click this awesome link: Let's see them affiliates! 
Want to listen to another episode?
Podcast: Play in new window | Download
Subscribe: Apple Podcasts | Android | Email | Google Podcasts | RSS | More