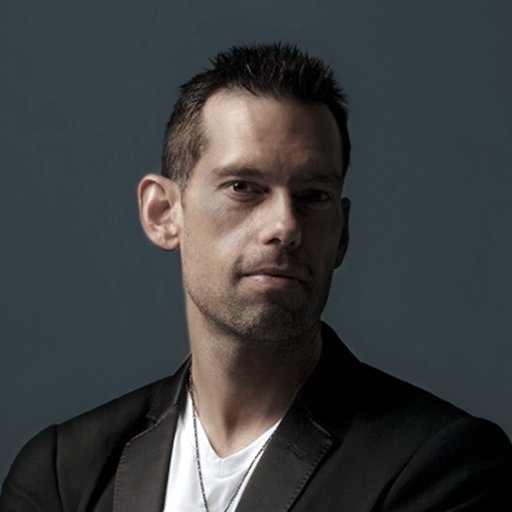 Who: Tom Bilyeu is a master of many areas. He built Quest Nutrition to show that food can be good for you and still taste good, building the brand into a billion-dollar business. He is now helping people escape the matrix and find their passion and mission, by interviewing some of the most successful people ever on how to develop the mindset of success on his own show platform.In this interview we discuss, mindsets, rituals, interviews, what holds us back and how you should programme your mind to achieve more than you ever thought yourself capable of.
 What we cover
Who he is and what makes a successful man

What are the fundamentals of a healthy body and mind – are they related

How you can establish and maintain habit change

Do habits shape our identity?

What he thinks should be in every modern man's skills toolbox?

Where he thinks most men go wrong in their everyday life

How our mindsets are holding us back and what you should change in your programming

What is the matrix and how it is holding you back

How you can become more like Tom in terms of his mindset and outlook on life with an amazing step-by-step example! (and why Disney need to watch their backs for Impact Theory!)

What he thinks of rituals and routines and meditation – why should we incorporate them into our daily lives

What his daily routine looks like

How come we overcome poor and negative programming like depression, low self-esteem etc

How you can become like Batman (really!)

How the film 'The Matrix' changed his life

The interview that changed him as a man

How you can develop your social skills, how to be a better friend and a better interviewer

How to know if a business idea is suitable

What missing driven businesses you should look into for a great example to follow – Tom's Shoes

How to build the entrepreneurs mind and how to know if it is for you or not – how the different personalities need to work together to make a business/project/relationship etc work

How does he deal with the fast break questions

Which of his interviews you should check out right now and who he wants to interview

What he would like you to take from this interview

How you can keep in touch with him

So much more

Connect with the Guest
Click on the link below to subscribe to Tom's podcast

Something to reflect on
Tom said this was his favourite interview and it's something you should check out:
Subscribe to the podcast 
If you enjoyed the podcast, please help me by posting a review on iTunes! I thoroughly enjoy doing the show and would love to hear what you think. Your feedback will help me improve the show and ensure it helps.
Also click those social media buttons to stay in touch for updates on the latest posts, affiliate deals, virtual hugs and what not!
A product you should check out
Next Level Guy is affiliated with some amazing companies, who offer some amazing products for you to check out.
I highly recommend the following product (please note: this is an affiliate link and will open to an external website):
Click the image to load
What the affiliate is

Gainz Box

A monthly subscription box of premium fitness apparel, equipment, supplement, snacks and more. We offer a variety of plans, including a single month purchase, 3-month, 6-month, and 1-year subscriptions.

Barbell Apparel

Use 'NEXTLEVELGUY' at the discount code section and get 10% off all orders!

Athletic Fit Denim, Chinos & Jeans. Engineered for Performance. Tailored for a Perfect Fit.
Want to listen to another episode?
Podcast: Play in new window | Download
Subscribe: Apple Podcasts | Android | Email | Google Podcasts | RSS | More