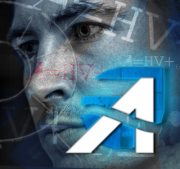 The W's
Who: Alex Treasure interviewing Timothy Marc (both current RSD Nation stars)
Topic: In this awesome video they discuss, what is the definition of cool and how it helps you get girls! A must watch video for all guys wanting to get better with women!
Why use this?: Alex has very kindly allowed me to use his videos on my site and I have to admit, I learnt a lot from it. In particular, thinking about your mentality using the basketball theory, is mind-blowing for me – you'll have to watch to see what I mean! At the end of the post, there are external links to Alex and Tim's websites and Youtube accounts. I'd recommend checking them out at your earliest convenience!!
Having met Alex at a RSD Free event, I can say he is the real deal. He made some amazing life-altering changes to his life. He used to do the same types of things that I was doing at the time: drinking, obsessing about girls, doing the same type of dating experiences and expecting things to be different (as Albert Einstein says – the definition of insanity!). He literally changed my life back then and I'd recommend checking out his material ASAP!
Tim, is one of those people – you just can't not like him. He is full of energy, gives great tips and insights to help you change your life and now he is helping people build Freedom Businesses, that will give you a steady income that you can run from anywhere in the world! I've spoken to Tim a lot over the last few years and he is a great guy. He's always willing to help and get you the life of your dreams!
Let's get to the Videos!
External Links
If you want to see more of Alex, you can find him at his fantastic website Alex Attitude  and subscribe to Alex's Youtube.
To see more of Tim, visit his Freedom Business blog and subscribe to Tim's Youtube.
Brilliant interview wasn't it! Let me know what you thought of it in the Comments section below!