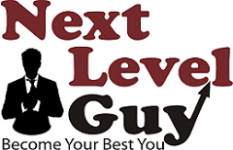 Hi all,
Here's some quick updates.
(1) As you may have noticed, there has been a slight delay in new material been on the site. This is due to me obtaining a new full time job in a new city. I had been working on the site whilst unemployed after being made redundant but money was always an issue.I've been running around, trying to organise a new flat, new work wear, tidying up stuff I need to do before I leave but things will soon be back to usual!
How will this affect the site, I hear you ask? It won't. All that should happen is that I will get into a better writing and posting pattern. That can only be a massive win for you, my handsome readers!
(2) Recently, I've noticed that after a few too many late nights working on the site and eating junk food, I've put on some weight. As I have a new job in a new city, the time is perfect to get back into shape. Moreover though you can join me and get into shape too! Yeah yeah, I know most people find working out really dull but I have the answer that will help you get the body you've always dreamed about!
I've started using the awesome Fitocracy website, that makes working out actual fun! It is one of the coolest fitness sites I've seen for a long time, it encourages you to work out by making the whole thing cool, keeps you accountable and will allow you to take part in a mini-competition (if you want to get into that side of things).
When you work out, you add each exercise and the site awards points depending on what you did. At certain points, you 'level up' and get a boost of confidence! There are plenty of challenges to try, groups to join, a forum to chat to new friends and so on. I love the site so much,that I have even set up a new group for my great readers to join me in our quest to get into shape!
The new group will be used to keep each other accountable and motivated to achieve your fitness goals, help push each other when you are struggling, discuss the best ways to work out, show off updated pictures and so on. This group will be epic!
Sound good? Want to join me? It's simple and best of all, FREE! All you have to do is:
(III) Your good to gotowards your dream body!
(3) Last one! After getting some emails about it, I'm finally getting my butt into gear and looking into making my first Next Level Guy product – an awesome E-BOOK!
Please take a few seconds andhelp me make it solve your problems by clicking on the relevant options to you. If the options you want aren't included, please add them in the 'Other' answer section or in the comments below. I look forward to helping you!

(polls)