Onnit's 2014 Holiday Gift Guide
Holiday shopping is in full swing and Onnit is the premier destination for health & fitness gifts. From supplements and fitness equipment to gear and gift cards, the time is prime for holiday commissions. Use our new 2014 Holiday Gift Guide to help your audience make easy decisions this year.
ALPHA BRAIN NOOTROPIC SHOWS STATISTICAL SIGNIFICANCE IN GROUNDBREAKING CLINICAL TRIAL
Onnit's flagship Earth grown nutrient based supplement, Alpha BRAIN, demonstrates statistically significant cognitive improvement for healthy, intelligent adults in a double blind, placebo controlled, randomized trial conducted by The Boston Center for Memory.

The following is the press release from Onnit on the tests done on their awesome Alpha Brain product and how it works well.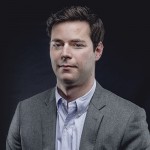 Dr. Todd Soloman of the Boston Center For Memory.
Onnit Labs, an Austin based total human optimization company, recently announced a major milestone in their clinical research platform. The flagship Earth grown nutrient based nootropic Alpha BRAIN, which has already sold over 16 million capsules, released clinical trial results in apodcast with Dr. Todd Solomon of The Boston Center for Memory.
In discussing the results of the study Dr. Todd Solomon commented "We are encouraged by the results" Dr. Solomon went on to clarify, "We are an independent research organization that has conducted over one hundred clinical trials in compounds for cognitive benefit and our goal was to apply the same rigorous scientific standards and methods in the study of Alpha BRAIN as we do in any other clinical trial. Our plan from the outset was to disseminate the data from the study, regardless of whether the study demonstrated any significant findings. As such, we are always encouraged by results that indicate a potential for benefit, however, as in any single clinical trial, the results will need to be replicated before any definitive conclusions can be made."