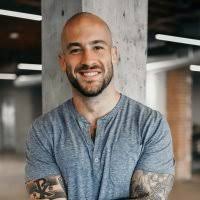 Hello and welcome to another episode of the Next Level Guy Show podcast with your host Ian Dawson Mackay.
NextLevelGuy is a men's interview, interest and improvement website, dedicated to teaching you the life hacks successful people are making and providing concrete action steps for you to change your life for the better.
Today I am talking to Julian Rosen, creator of the Fearless Life Project. Julian's mission is to help men who are feeling lost and hopeless, rediscover the passion and fire that is within you and become the man that you truly want to become. Julian's content is mind-blowing and he can help you change lifelong BS in a matter of hours. I knew I had to get him on when I found his site.
Before we get to the interview, here is a quick word about my affiliate deals…. I have a lot of them. There is something for everyone, regardless of the person, their interest or occasion. Or just treat yourself. There are cognitive enhancers to improve the mind, sports equipment to become better on the playing field, styles to make you look the true reflection of yourself and so much more. There are deals on kindles, jeans, sex aids, supplements, and everything in between. I won't bore you with too much info but if you enjoy the interview, please visit www.nextlevelguy.com/affiliates and use the links on that page to shop at some awesome companies and enjoy some amazing deals, special offers and listeners exclusives. All sales made through my links result in a small commission for the site, which is used to help develop and make the site better.
Now let's get to the interview with Julian, this is one of my favourite interviews and I cant wait to hear what you think, so please leave a review on iTunes and add a comment on the show notes
 Who is he
How did his upbringing shape him and build the interest in helping others
How the brain dictates how we act and what we do, regardless of what we want to achieve in our lives
Why do we procrastinate?
How does he work with a client on making the most of their lives
How everything starts with what we think and the chain of reactions that come from it
The importance of fitness, team games to keep you afloat and elevate your state
Low hanging fruits you can reach for right now to create a big change in your life for the positive
The link about the link between feelings and actions
How do we turn off the faucet of wasteful emotions
How do we figure out how to act and cut through the noise and bs of the media, work and family vibes and ignore the bombardments and find out what you truly want to do in life
How do you overcome impostor syndrome? How do we stop comparing ourselves to others and live for ourselves and not in competition with others
What will really matter on our deathbed
How do you deal with the naysayers and people who will try to pull you back into bad habits when you try to change
What message does he want everyone listening to take from this interview
SOME THINGS TO REFLECT ON
Julian isn't characterised by his job but by his mission in life – what is your mission in life? When it is all said and done, who do you want to be remembered as and for what?
School is a great part of our lives but it is not the only part of life. Don't judge yourself or others by their achieved or lack of qualifications or letters after their name or on their jacket. Everyone has a unique gift to help others and make the world a better place. 
Julian admits his struggles and is open and honest. He doesn't play a character on social media, he is his real, authentic self. 
Please remember that the people you admire on social media are like you, you are just seeing their best side, their highlights of recent times, with photos taken countless times to best showcase their life. It is rarely a true reflection of them as a person. Don't judge your entire life against someone's stage managed highlights.
People will always judge others. It won't change. But you can. Want something different in your life? Then you will need to do something different that the norm to achieve that. 
Our brain seeks comfort of the norm, it is scared by change, to change your life, we need to overcome our brain standard programming to change our lives
Your thoughts are not 100% truth, most are bs and not real.
How you start your day, by how you wake up, and what you do straight away, affects what you do for the rest of the day and how it may go for you
Are you doing what society or your family wants you to be doing or are you being authentic to yourself and living the life you truly want?
Keep it simple. Focus on the fundamentals of each action. Take it easy, start now and build on the fundamentals. It will not kill you but it will change your life. 
You need to drop the bullshit and the baggage that you are carrying to succeed. You are enough to succeed right now, you don't need anything else. 
LINKS YOU WILL NEED TO CONNECT WITH THE GUEST
If you enjoyed the podcast, please help me by posting a review on iTunes! I thoroughly enjoy doing the show and would love to hear what you think. Your feedback will help me improve the show and ensure it helps. Also click those social media buttons to stay in touch for updates on the latest posts, affiliate deals, virtual hugs and what not!
AFFILIATE PRODUCTS YOU SHOULD CHECK OUT
WANT TO LISTEN TO ANOTHER EPISODE?