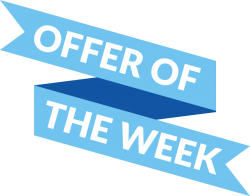 As you can imagine, I get sent a lot of affiliate deals, special offers and discount codes. So to avoid plaguing you with thousand of emails about them or littering my social media with them, I wanted to put them in a more organised way. So from now on, I will be making a weekly affiliate post, where I will collate that weeks affiliate links and add to each day something new comes in, so keep checking these posts when you visit as they will be evolved, amended and updated as the week progresses.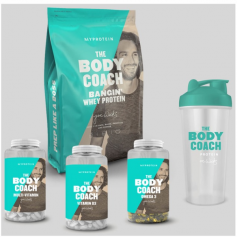 We have just launched The Body Coach range on Myprotein and have the ultimate bundle to get you started. With five essentials from The Body Coach range in one amazing value bundle. Everything you need to get off to a good start!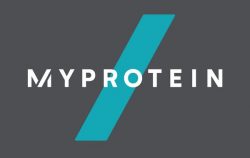 My Protein Special offers –
UP TO 50% OFF DIET, AMINOS AND CREATINE
Valid: 06/01/2019 – 13/01/2019
The Protein Works
Discount: Extra 20% off
Code: EX20
Valid: Ends 23:59 Monday 7th January
Link: https://www.awin1.com/cread.php?awinmid=5150&awinaffid=134136&p=https%3A%2F%2Fwww.theproteinworks.com%2Fproducts%2Fsort-by%2Fposition%2Fsort-direction%2Fasc
THIS JANUARY WE INVITE YOU
TO JOIN A MOVEMENT
#HATEONTHIS
This January, we're doing things a little differently. Don't get us wrong, it's all about goals & it's all about you. But with your help and our official partners The Cybersmile Foundation we're taking on a bigger challenge than goal setting alone. This year we're calling time on trolls and amping up the positivity. It's BIGGER than we've ever gone… and this is your invitation to come with us.
IT'S TIME TO FIGHT BACK
You see, in the past year we've been increasingly aware of a rising undercurrent within the health and fitness community – one where naysayers, goal critics and body shamers are getting a little too much air time…
As a team we've experienced it personally – the critics who say you can't, the shamers who say you're not big enough, you're too weak. On social we've seen the trolls try to creep into your celebrations and achievements… 'you need to be bigger bro', 'sort your neck out lad', 'She shouldn't lift'…
And we've talked with our partners at The Cybersmile Foundation who have confirmed that around 40% of internet users say they have personally experienced digital abuse*.
Ultimately, we know for a fact that these comments can seed doubts, stop you from starting or make us finish early. At their worst, they genuinely hurt.
But we also know, that hate can't live where positivity breeds. That's the #HATEONTHIS mantra.
From today we're starting a movement to restore the balance in favour of the positive. Put simply, together we're going to drown out the trolls. Everywhere you see or you use #HATEONTHIS, know that you're part of a positivity movement. A community of support for all goals. Use it and we'll rally round your battle cry. See it and show your love – as that's our crew right there.