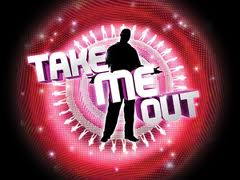 The following is a short post based on a TV programme that I watched the other night. It's one of those shows that when you've seen it once, you just fall in love with the girls (and their varying degrees of desperation) and how good/bad the guys can be in their attempt to game the girls.
'Take Me Out' is a UK based TV show that is a twist on the standard dating show. A single guy must work his way through several rounds (of challenges) where 30 girls decide whether they are interested in going on a date with him or not. During the last round, the format is changed and the guy decides, which one (if any are!) of the girls still 'in' he wants to date.If the girl is interested, she leaves her light white, if she's not, she turns it red.
This show is awesome as it shows a varying degree of confidence, dress sense, what other guys do to impress girls, how guys win girls over and (as you will see in the following video) turn them off! Tonight, I got a little bored and found these two great examples of the good and the bad. Some of what they do is ok, some sucks badly. See if you can spot them!
The More Beta Male:
To get you started: He reacts to social pressure, worries how people are responding to him, tools incorrectly etc. It's a cringe worthy show!
The More Alpha Male:
To get you started: Confident but not too cocky. He utilises his strengths. He lets the girls game him.
So what do you reckon? Have I got this wrong? Is the 'Beta male' actually more Alpha? Is the 'Alpha male' actually a true Beta male? What Alpha Male traits do you see them each having? Let me know in the comments below – see what you've learned so far.