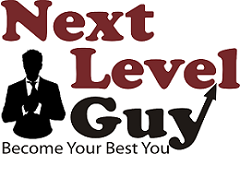 Hi all, today is the last of the ProBlogger week of challenges. If you fancy finding out more about it, please see click me here.
Today's challenge is to produce a link post. This is a post that includes links out to other content on the world wide web. A link post, highlight other content on the web that you think is suitable for your readers to know about.
Today's challenge came at the right time as it allows me to reintroduce a roundup post that I used to do at Next Level Guy when I used to scramble to put out content. Before I would do a roundup of things I was reading on the web and this new series will be similar.
This new series will be produced on a semi-regular content and will include links on a range of topics that I feel are suitable or would benefit my readers in some way. I hope you enjoy it. There will be no real structure to this, it will cover a range of topics of interest to me that I feel are beneficial and will cover all areas of life. The links featured may or may not be recent posts, they may be years old, on a random or specialist topics, on a guest who is to come on the podcast or someone who I just like to follow. The only reason for their inclusion is that I know it well benefit you. Please feel free to send me a link to check out using the contact form on this website.
| | | | |
| --- | --- | --- | --- |
| Name | Type | Content | Why you should care |
| Brett Gibbs | Gym guide | How to deadlift – a full guide | Brett Gibbs is a beast. He weighs about 83kg and can deadlift over 300kg. He is a power lifting machine. I recently attended a training seminar by Brett and he is an amazing coach. This is a full breakdown video he did on a youtube channel that can help anyone either learn the deadlift or improve their current lift. This is my favourite lift in the gym but sadly so few people do it as it's 'tough'. Watch this and it will become yours too after seeing this. |
| James Clear | Life Skills | How to stop procrasinating | This is very well written and actually works. I cut through a massive 'to do' list at my work using James's tips and finally forming some new habits. Have a read and try it for yourself. |
| James Swanwick | Become healthier | How to cut down your social drinking | James teaches people how they can change their life by cutting out alcohol and how you can do it |
| Nerd Fitness | Social Skills | How to make friends as a grown up | I read a report recently that said 2.5 million men do not have any close friends. It's not something that we need as children as we can normally make friends in minutes as a child. However, as an adult, it is a taboo subject. You are expected to figure it out on your own. Yet, it is bloody difficult to make new friends if you move to a new area if your friends start settling down having children etc and you are single and so on. This post is for you. |
| Stumbleupon | Life Skills | How to unshrink clothes you've 'ruined' | We've all been asked to wash clothes for family or friends or a significant other and I am sure we have all screwed it at one time or more. This post lets you get out of the doghouse with them by being able to fix the problem of shrinking someone else's (or your own) before anyone ever knows … and this works! |
| Thug Kitchen | Website of note | Visit it here |  This is a great website for those who want to learn how to cook … but who love to swear! This site gives great recipes but the descriptions are epic and the info is one of the few reasons that I can actually cook! Love this site and you will too. |
| Tim Ferriss | Sense of adventure | Completing your life goals | Life is really short and many people are dying with regrets or rueing their inability to do the things in life they want. This post covers how a group of teens managed to achieve more in a few years than most people in an entire life and how you can do this too. |