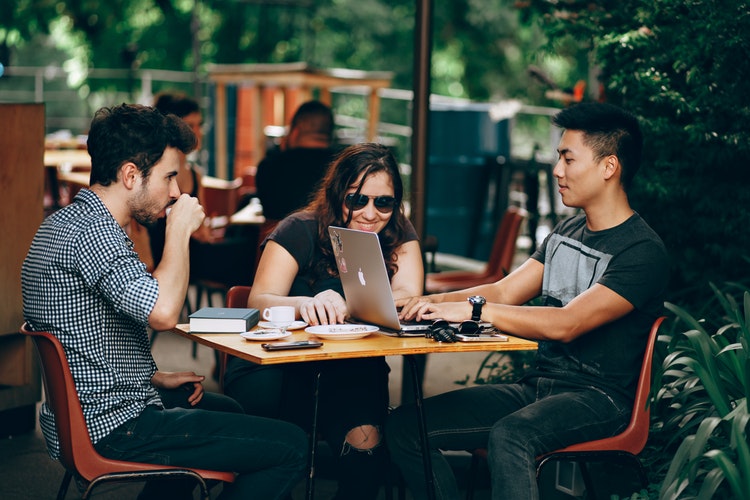 Simple Ways To Make Money On The Side At University
Student life is expensive. In England, the average student graduates university with £32,220 in debt, the Guardian reports. Sticking to a budget and minimising debt is crucial for the majority of students, but what happens when you simply need more money to cover your expenses and live comfortably? There are only so many hours you can work at your part-time job since you also need to go to class and study. If you're currently facing the decision between working more hours or taking out a bigger loan, you'll be relieved to know there's a third option. Creating an extra income stream will benefit you financially without being too time-consuming or difficult to achieve. You'll also enjoy cultivating an entrepreneurial spirit which will come in useful throughout life after university.
Start a YouTube channel
Whether you love teaching, playing music, reviewing video games, or even pranking, make videos of yourself doing what you're best at and upload them to YouTube. Consistent, engaging, and quality content will get views which can lead to a decent income stream. Adverts will play before your videos and you'll earn a percentage of the money generated. Sign up to Adsense to get paid per view. If you use your channel to recommend products, using affiliate links is another effective way to monetise your channel. Once you build up a strong viewership, you can also be sponsored by brands to advertise their products.
Become a tutor
Teaching gives you the satisfaction of passing on knowledge to others and can even help you become better versed in the subject area — as well as bring in extra money. You could teach your degree subject to students looking for extra tutoring. Browse online sites like Facebook or Craigslist to see if you can find students in need of a teacher in your niche. Alternatively, there's also the option of teaching English as a foreign language. This can be done online over video message from the comfort of your room. You'll find some companies require qualifications, but others don't. You will need enthusiasm, friendliness, and patience though.
Rent out your stuff
Renting out items you own can turn into an easy extra income stream. You could rent your room out when you go home on the weekends. There will always be someone with a visiting friend or relative who needs a room to stay. If you have spare exercise equipment, laptop, games console, or any other useful items, you could rent them out for a fee. You could also make extra cash from offering people rides in your car. You can get people to chip in for gas money — and then some — on longer journeys.
If you're a cash- and time-strapped student these ideas for creating an extra income stream can help you out in a big way. Have a go with each of them and see what earns you the most money. Not only will you be better off financially — and avoid having to borrow more — but you may even have an impressive addition to your CV.
A guest post by 
Jackie Edwards