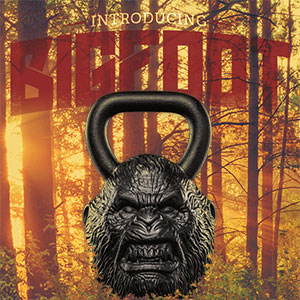 The search is over, the missing link in your Primal Bell collection is finally here.
Weighing in at 2.5 pood (90.28 pounds), the Bigfoot Primal Bell is our heaviest kettlebell released to date. Though elusive, this Savage Sasquatch has already been spotted on the social media accounts of Dwayne "The Rock" Johnson, Joe Rogan, and Phil "CM Punk" Brooks.
This one looks amazing!
Want one? Click here!