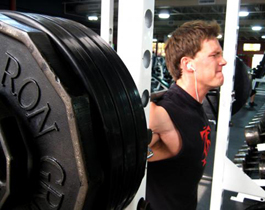 Next Level Guy: Nate Green

Where is he normally? Over at Scrawny to Brawny – right click and open in a new window please!
Why should I care about what he has to say? Nate is the kind of guy who I want to be like. In my opinion, he's a true Alpha Male. He's got his life sorted, great friends, great girlfriend, great career and he  is constantly pushing to achieve more and more. Yet, he is a genuinely nice guy, who goes out of his way to help everyone. I've been trying to get to interview him for years as I had a serious man crush on him! He has golden tips for getting muscle, great beer, good friends, women … basically anything you could want. This interview is pure gold – enjoy!

Here's the interview
Unfortunately, the recording software didn't work very well. So instead of video, I have audio files. All you need to do, is to click each part below. I apologise for the 'pain-in-the-arseness' of it but its worth it, as Nate has given some amazing content!


Want to go to one of the links mentioned? Here ya go:
 Like this dude? Then follow him. Click on any of the following to hit up his Social Media links:
Podcast: Play in new window | Download
Subscribe: Apple Podcasts | Android | Email | Google Podcasts | RSS | More