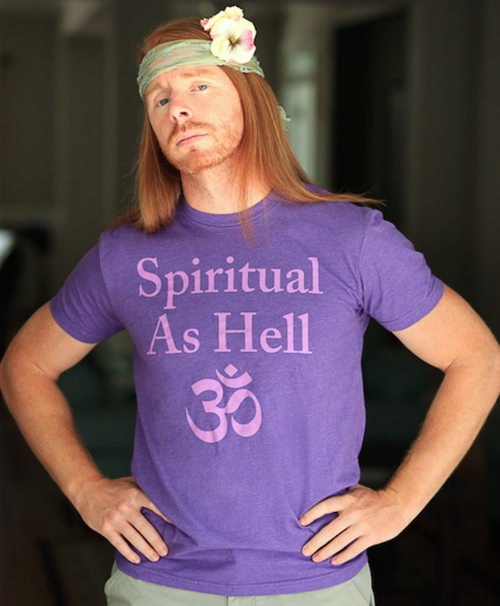 Who: JP Sears is an emotional healing coach, YouTuber, author, international teacher, speaker at events, world traveler, and curious student of life.  His work empowers people to live more meaningful lives.  JP is the author of "How To Be Ultra Spiritual," (Sounds True Publishing, release date of March 7th, 2017).  He is very active with his online videos where he encourages healing and growth through his humorous and entertainingly informative videos, including his hit Ultra Spiritual comedy series, which has accumulated over 100 million views.  You can learn more about JP and his work at AwakenWithJP.com.
In this episode, we discuss how to be a complete man, emotions, passion, feelings, purpose and so much more.
What we cover
Who he is
How he connects and create to help you live a more meaningful life
What a life coach is
What the biggest issue facing modern men is
The hard questions you need to ask yourself to live your best life
How to best utilise your emotions to succeed
The best way to start connecting to your emotions right now
How to find your purpose in life, what a modern man can do to remember how to connect to ourselves and the world
What is the drill you need to access the passion in your life
What the worst thing you can ever do is and how it is holding you back from the life you want
3 things you can do right now to make your life explode in quality
What about things like meditation etc – are they new age nonsense or something that you should be doing right now
How can we build stronger, deeper, true friendships
How you can keep in touch with him
And so much more
 The video that started it all
Something to reflect on
It is not manly and powerful to ignore your demons, problems, and worries. You need to learn to become vulnerable and open to change and this will help you move towards becoming a complete man. Be open, honest and communicative to others and those you love, be vulnerable and you never know where it may take you.
Subscribe to the podcast 
Also click those social media buttons to stay in touch for updates on the latest posts, affiliate deals, virtual hugs and what not!
A product you should check out
Next Level Guy is affiliated with some amazing companies, who offer some amazing products for you to check out.
I highly recommend the following product (please note: this is an affiliate link and will open to an external website):

Want to listen to another episode?
Podcast: Play in new window | Download
Subscribe: Apple Podcasts | Android | Email | Google Podcasts | RSS | More