Flirting Fingers Highlights!
Hi there,
Tell me the truth: what place does fingering take in your erotic repertoire? Do you think it's something rather… outdated, that you did back in your teenage years, when this kind of fondling was the only naughty thing you could do?
I think this kind of stimulation is pretty powerful if you do it the right way, and I've got an expert backing me up. Gabrielle Moore, who has written countless books on everything sex-related, thinks that fingering is actually an art mastered by true sex enthusiasts and she has a new program dedicated to precisely this topic.
Check out her video and learn how to vary finger stimulation to create new and different sensations for your partner!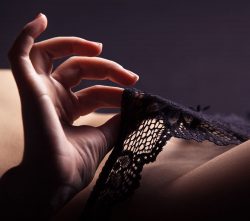 Gabrielle is so dedicated to her audience that she honestly wants YOU to satisfy your wife or girlfriend and have the hottest sex you've ever had with her… so she decided to take one of her best-selling courses "Flirting Fingers" and bring it down by 40 USD of its original price and you can get it for only $7!