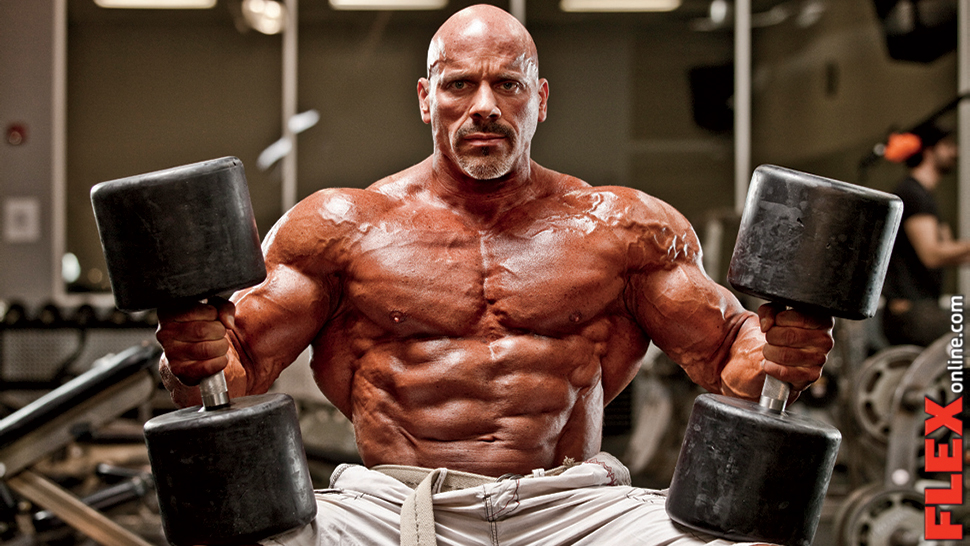 Who: Stan Efferding is an IFBB Professional bodybuilder and World Record Holding Powerlifter. He is one of only 10 men in the world to ever total over 2,300 pounds raw in competition. Stan holds the title as the Worlds Strongest Bodybuilder.
Stan studied Exercise Science at the University of Oregon and has been training high school, Collegiate, and Professional athletes for over 25 years.Stan conducts seminars all over the country for various sports and nutrition and training techniques. He has appeared in many magazines and writes for Muscular Development, Flex Magazine and Power Magazine.
Stan is also a successful Entrepreneur having built three different start-up businesses into multi-million dollar companies.
In this interview, we discuss, body building, business and how to build true strength in all areas of your life.
Listen here
Who he is

How did he get into 

body building

What he thinks makes a great man

What makes someone super successful

How you can build gym consistency

Where do beginners in the gym go wrong

Are there fitness benchmarks we should all be able to do?

How can you build fitness, health, and muscle into your diet – the easiest way

Why we are quick to criticise and accuse other guys rather than use them as a role models

The factors that reduce your progress in the gym and where 99% of your gains really comes from

His take on trolls and steroid use and how you view it

What little changes did he make that gave him his biggest gains

A classic example of how he helped one of the strongest men in the world become even stronger by small tweaking his 

lifestyle

 and approach

The changing landscape of weight lifting

How he uses his education to propel himself to success

How you can find your 

why

 to go to the gym and what will make you stick at it

How you can build the mental toughness to start building your dream body

How does he prepare for lifting such huge weights

How the Rhino tracks his progress and how you can utilise this simple but effective strategy too

How having a family, a job etc is no excuse to build your dream body

What he wants people listening to this interview to take away from it

How he built numerous multi-million dollar businesses as well as slabs of muscles

The great story behind the Kooler

How you can keep in touch with him

What he would say to all men

And so much more


All rights of Shark Tank and Stan
Something to reflect on
I could say a lot about the interview, truly one of my favourites. Stan gave some amazing ideas, tips and thoughts here that can help anyone. However, his Rhino Rants are fantastic and this is a great one that you should check out just now:
 Subscribe to the podcast 
Also click those social media buttons to stay in touch for updates on the latest posts, affiliate deals, virtual hugs and what not!
A product you should check out
Next Level Guy is affiliated with some amazing companies, who offer some amazing products for you to check out.
I highly recommend the following product (please note: this is an affiliate link and will open to an external website):
Affiliate Link
Why check it out

Gainz Box

A monthly subscription box of premium fitness apparel, equipment, supplement, snacks and more. We offer a variety of plans, including a single month purchase, 3-month, 6-month, and 1 year subscriptions.

Onnit

Use the code 'nextlevelguy' in the discount code section of the checkout, to get 10% off any eligible items in your basket of great supplements and fitness gear

Barbell Apparel

Use 'NEXTLEVELGUY' at the discount code section and get 10% off all orders!

Athletic Fit Denim, Chinos & Jeans. Engineered for Performance. Tailored for a Perfect Fit.
For all affiliate deals, special offers and reader exclusives, please click this awesome link: Let's see them affiliates! 
Want to listen to another episode?
Podcast: Play in new window | Download
Subscribe: Apple Podcasts | Android | Email | Google Podcasts | RSS | More