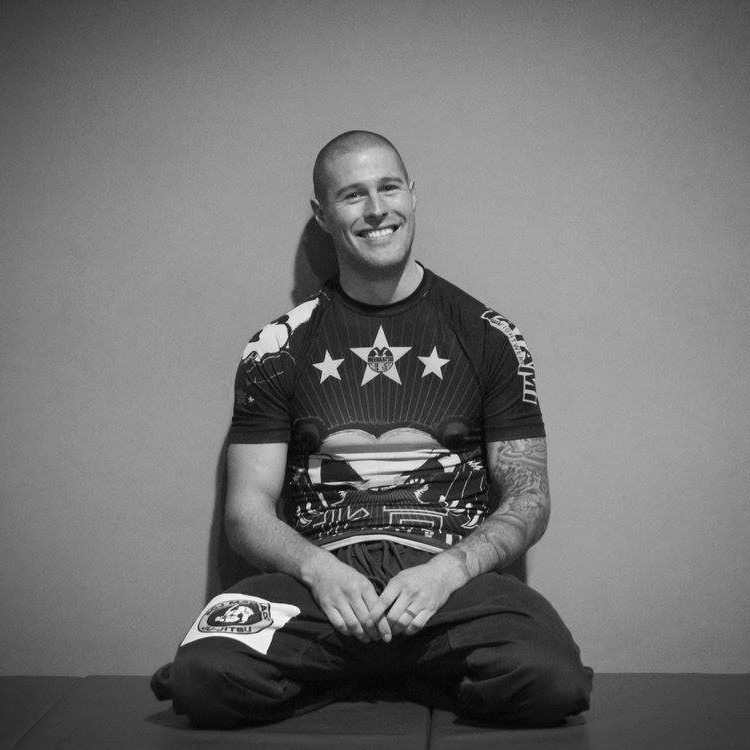 THE BASICS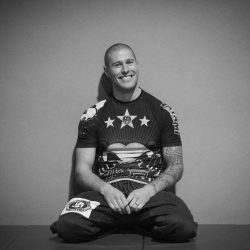 Episode #57 Coach Tom Davey on BJJ and how it will change your life
Who: Coach Tom Davey is a BJJ coach and owner of the Grappling Academy. He is a Brazilian Jiu Jitsu Black belt and MMA/Shootfighting Coach, and is 'Head Instructor' and owner of South Coast BJJ & MMA. He recieved his grading from World Champion & Coral Belt Jiu Jitsu Professor Carlos Machado. Coach Tom's teaching mythology is a reflection of his gym's ethos and believes in a detailed and enjoyable learning environment. He is someone who I greatly admire, his videos are awesome and he is a fantastic coach. I am delighted to have him on the show and rack his brain on how we can become the best at BJJ that we possibly can become. If you train BJJ you need to know who Coach Tom is and his teachings will change your skill level and enjoyment of BJJ forever!
A quick word about the affiliates before we get to the interview… Before we get into that, a quick word about our affiliates. I've managed to build up some great relationships with some awesome companies. This allows me to obtain special discount codes, deals, and listener exclusive. Please go to www.nextlevelguy.com/affiliates for further info. I'm using my Kindle that I got from Amazon daily, reading ebooks when I travel and loving the films and tv shows you can get on Amazon Prime. The cognitive enhancer Alpha Brain is something that will get your brain flowing and you'll find your brain runs smoother and faster. Been hitting the gym and want your ass and legs to look awesome? Then you need to use my Barbell Apparell discount code of 'NEXTLEVELGUY' to get 10% your order of gain improving jeans that your chosen sex will love you in. For others, I am particularly loving the 'The Natural' the pick up video guidance course by RSD Max, which aims to help you become a natural with women, Ross Edgley's awesome new book 'The World's Fittest Book' which provides awesome advice on training, health, nutrition and building successful lives and in which is the philosophy and tactics he has used to just finish swimming around the UK without going on dry land once. He is just about to start a tour talking about it around the UK and tickets are available now.
There are so many other great offers from My Protein, Under Armour, The Protein Works, Bulletproof Coffee, Me Undies, Gainz Box, Dollar Shave Club and so many more. For all of the free trials and special deals etc on these and so much more, check out www.nextlevelguy.com/affiliates. There is something for everyone, the perfect gift for family or yourself, regardless of the occasion. New deals and offers are added all the time, so please keep an eye on this page and use and share as you want, all commissions are spent on improving the website
I hope you have as much fun listening to this one as I did during the interview. Enjoy!
LISTEN HERE
WHAT WE COVER
Who is he
How did he get into BJJ
Has he ever considered giving up BJJ? If so, how did he overcome the feelings to give up?
What are the usual excuses not to do BJJ and how does he encourage those to start who are maybe unsure?
How BJJ allows someone to learn to overcome the fear of confrontation
What motivates Tom, what gets him out of bed excited and motivated each morning?
What does he think would have happened to him if he had not found BJJ and martial arts?
How do you learn to let go of the ego and be a true student of martial arts?
The difference between training and competing in terms of mentality and the benefits from it
How you can be the perfect BJJ student
The way to look at being tapped out and what it should teach you
Where does he think most BJJ practitioners are going wrong with their training
How you can develop your BJJ the fastest
How can you juggle BJJ training with your other commitments?
What does he want people to take from this interview
How can you keep in touch with Tom and the Grappling Academy
And so much more
SOME THINGS TO REFLECT ON
Martial arts can teach children virtues like respect, honour etc, and can certainly give a participant a sense of belonging, becoming a member of a team etc. Martial arts will teach you more about life than nearly anything else.
Everyone is capable to do things, however, not everyone is willing to put in the work to achieve things
Martial arts provides far more than just self-defence, you will become fitter, happier, more confident, less likely to get into a fight, deal better with stress and so much more
You must be willing to 'pay the price' before you get the benefits from BJJ but it is so worth the struggle to get there
Coach Tom used martial arts to become the man he wanted to be when he was younger
Martial arts will teach you how to appreciate failing, how to learn by leaving the ego at the door and learn by overcoming the fear of failure
"You're goal isn't to win, you're goal is to improve"
Don't aim to be perfect, aim to get just 1% better each training session. Anything more is a bonus.
Make your own style of BJJ or the martial art, work with your strengths and work your own style, make it part of you. Stop trying to copy others. What makes you special? Figure it out and find out what make you 'you' and incorporate that into your BJJ!
When you want to quit, it is normally the worst thing you can ever do. It is not the real reason, it is the thing they need the most to keep on.
Sometimes the biggest opponent you will ever face is the negative voice in your head.
We are all dying, pick your goal and go for it, live the life you really want, don't act out someone elses life
LINKS YOU WILL NEED TO CONNECT WITH THE GUEST
SUBSCRIBE TO THE PODCAST
If you enjoyed the podcast, please help me by posting a review on iTunes! I thoroughly enjoy doing the show and would love to hear what you think. Your feedback will help me improve the show and ensure it helps. Also click those social media buttons to stay in touch for updates on the latest posts, affiliate deals, virtual hugs and what not!
AFFILIATE PRODUCTS YOU SHOULD CHECK OUT
Click the image to load
What the affiliate is
Amazon

Blinkist summaries the important points of books for quick learning

Learn to become a natural with women by learning how to become the man you were always meant to be!

Onnit

Use the code 'nextlevelguy' in the discount code section of the checkout, to get 10% off any eligible items in your basket of great supplements and fitness gear
WANT TO LISTEN TO ANOTHER EPISODE?
To see all current episodes, simply click here.
Podcast: Play in new window | Download
Subscribe: Apple Podcasts | Android | Email | Google Podcasts | RSS | More