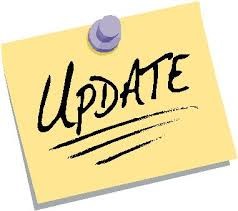 Hi all,
Firstly, thank you for stopping by my blog. I knew you were a great guy!
You will have noticed some changes to the structure of the website if you are a regular visitor. Recently, I have been moving some content over to another blog as well as changing the style and structure of this blog.
I have removed some posts that I felt did not fall within the mission of this blog and posted them onto my new Sex Tips site  (www.nextlevelsextips.com).
At Next Level Sex Tips, you will find the more adult friendly style materials, tips and reviews. The site is aimed at helping you take your sex life to the next level. Next Level Guy is a site for bringing your life to the Next Level and improving all areas of your life. Some of the posts I moved didn't really assist in that mission but are still good quality and can benefit, so I moved them across to balance my vision. This will ensure that people who are searching for that sort of content get exactly what they need.  Please check out this new blog.
I will be messing around with the layout and content of Next Level Guy for the next few days while I try to get it just right for you, where I should hope to start a more productive posting schedule as well for my lovely readers. I will continue on my mission though to find the best role models to interview, excellent film characters to review and will be launching a podcast too in the near future.
Hopefully this will create a blog that you will love more, improve the problem areas in your life, be the sort of website that you want to tell your friends about and most importantly helps you take your life to the Next Level.
As usual, I look forward to hearing from you, so please leave me a comment and let me know what you think of the changes. Next Level Guy is a site for me, you and all men. Help me shape the site into the style that you want and ensure that you get the content you need to change your life.
Talk soon,
Ian