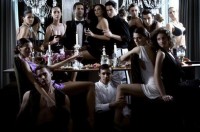 Something that I've been getting some emails about is what products would I recommend to people to help them better themselves.
So many in fact, I've decided to introduce a 'Reviews' section, where I'll only review products that I've tried and recommend.
First up, we are going to look at a great ebook that has just been released by the exclusive lifestyle coach, Brent Smith.
Product:
'Jump Start Your Social Life'
What is it:
A ebook by a dating coach, designed to show you how to build up a large and constant, fun social life, no matter your current situation.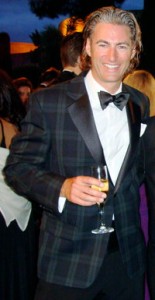 Who's made it:
It's made by Lifestyle Coach Superstar Brent Smith and Jason Treu, one of his former students and now a very successful Coach too

How much is it:
$9.97 / £6.67
Where do you get it from:
BSL Products and go to the ebooks section (near the bottom of the page – strangely there is no individual pages for each product)
Is this an Affiliate Link:
No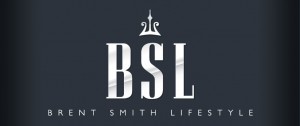 What do you get for your money:
A 85 page e-book in a PDF file format
Pro's:
It's written in a very clear, concise and professional manner. It gives great tips, easy to follow advice, examples of things they did to improve their social life.
The ebook has some very good and easy to follow action steps. It gives you guidance on what to do to get a better social life and what to avoid doing to avoid scaring people away or making you sound clingy and desperate for friends.
The ebook gives you details on all aspects of your social life, from how to talk to people, get the night out bouncing and throw after parties, take people home.
Each chapter ends in a great summarising of the chapter.
There are chapters devoted to the basics that some other guides may avoid as they think they are too simple to talk about.
It's very cheap – this guy's products are usually triple figures. For the level of quality he's giving you, this ebook should be worth a lot more.
Con's:
You will feel embarrassed if your friends see you reading it.
The cover is very boring. A few colours would make it more appealing to someone who is considering buying it.
The pictures and ideas promote a more 'sophisticated' style of dating that some people may not want. Some guys want a better social life but just to go to local bars etc, not drink champagne.
Some of the pictures and terms used can be seen as cheesy but people. Some of the stories come across as BS if you can't accept some people live this sort of lifestyle.
There is some use of social media to build a social life. However, some guys may use it as an excuse to spend all their time on social media and pretend they are building a social life and not going out to actually get one. As long as you avoid using social media as a crutch, social media can be a help.
Some of the tips are aimed more at the US (e.g. they recommend buying products only available in the US).
Final Thoughts:
All in all, this is a great ebook. It gives you some great tips to follow and will help you build a very large, expanded and successful social life.