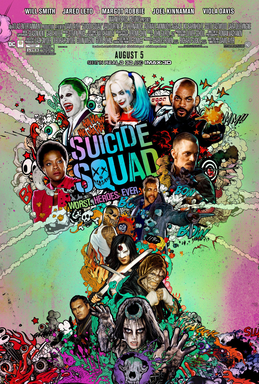 Suicide squad. It's pretty terrible.
A clusterfuck of bad acting, terrible casting, pointless bad 'lady', little character development so you don't give a rats ass and a horrible story.
It teaches that some can't act, some have a very limited range, some need to be the centre of attention and they left the best character to an outside arc. After all the build up, time, promotion etc, this is a serious letdown.
There are only a few positives. The soundtrack is pretty class and Margot Robbie got a few laughs from the crowd (and is pretty hot) but this was one of those films that obviously let the ego of the actors control things and they believed their own hype.
Choose something else to see as this is awful.