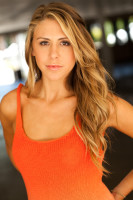 THE BREAKDOWN
Who: Ty Chase
Where Is She Normally: To keep up to date with the enchantress, visit Ty's Site here.
Why Should I Read This: As a guy, we've always wondered what goes on in the head of the fairer sex … and what better way to find out then to ask a beautiful girl, who we'd all want to date! To find out what makes women tick and what they want from the guy in their life, I asked Ty Chase, a stunning and talented actress, dancer and yoga teacher. In the interview we cover what you should and shouldn't do, how women judge you and how you can become more attractive without spending any money. To see where you need to hit the next level in your life to attract women like Ty, read on!

WHAT DID TY HAVE TO SAY?
NLG: Hi Ty, for those of us who are not familiar with your work, can you tell me a little about yourself?

TC: I've always known I wanted to be an actress. My mother was actually a successful actress in the 80s but put her career on hold to raise my older sister and I. I loved hearing all the stories and really getting to know about the industry from her. However, she would not let me act professionally until I was 18 so I could decide on my own that acting was what I wanted to do. It's such a cut throat business and you need such thick skin to be able to survive that she didn't want her little girl to get corrupted by it. So I started doing musical theatre at a local performing arts studio in LA. I also started seriously studying classical ballet and dancing in over 200 shows. I could have started a career in ballet but again, I knew acting was my calling. I've always been a goofball and have always loved making people laugh so naturally I fell in love with doing comedy. I'm currently working on a comedy pilot as well as writing comedy parody music videos and sketches with my writing partner Jaclyn Marfuggi (WeHo Clique Productions). You can watch our videos at www.youtube.com/bitchesinweho
NLG: Many of my readers are looking to improve their abilities with women but are unsure of what they should and shouldn't do. What do you think are the worst thing a guy does when he is trying to seduce a woman? What turns a woman off a guy?
TC: For me, I find that one of the biggest turn offs is when a guy is extremely complimentary. Many of my girlfriends love this but I guess I operate a little differently. I'm very independent and like my own space and I hate feeling smothered or coddled. Yes, my man needs a sensitive side but he also needs to have some balls and not be too sappy. I need a man who can take my shit and give it right back to me. I definitely don't want a guy that seems 'whipped.'
NLG: I've definitely been guilty of that in the past. So what do women find attractive in a guy then? Is it really his 'personality'? Or do you judge him on his wealth, hobbies, career etc or a mixture?
TC: There is definitely a big mixture on what women find attractive in a guy. Based on my dating history, personality has always been the #1 quality I look for. You want a partner who you have similarities to so you can enjoy life together. At the same time women need a man with different hobbies and opinions so they can learn from them and grow. Obviously having a successful career makes dating a lot easier and less stressful but if I'm in love with someone, just being around them is enough. There's nothing having money or not having money can change. Looks are not the most important thing but hey, everyone needs some sexual attraction and chemistry to really make a passionate relationship.
NLG: So imagine we are in a bar and I want to approach you. How should a guy go about it?
TC: I feel like the theory that people always want what they can't have is really appropriate here. If I make eye contact with a guy from across the bar a few times, I become intrigued. If he waits a little before approaching me, it makes me even more interested when he actually does. He automatically has a better chance of holding my attention/ potentially getting my number. Although, I'm not big on giving my number out to strangers, I will take his if I'm interested. If a guy is too persistent about getting mine or gets pissed that I won't give it to him, that's automatically a big turn off. Guys should be respectful of girl's morals and standards.
NLG: So we've followed your advice and things are heating up. What do you/women want a guy to do in bed that will make you boast to your friends about him and his skills in bed?
TC: Every girl is different and has different preferences, so I cannot make a general statement about what makes a guy 'great' in bed. But for me, a guy that takes control in bed is definitely something that I love. If you just let your body sense what the other person wants and needs it definitely will make the sex better. If a woman says no to something, this doesn't mean try, try, try until she says yes because that won't happen. I don't like boring, quiet, 'vanilla' sex. I love/need a lot of aggressive passion in bed.
NLG: I love passion! In your opinion, what do you think is wrong with modern-man? What is the worst thing we can do in life?

TC: I definitely think a man with goals and a passion is the sexiest thing. I can't be with a guy who sits on his ass all day and doesn't have any drive to be his best self.
NLG: If you could tell all men something from all women, what would you say?
TC: Be yourself, respect your woman, treat her well, make her laugh. Happy wife, happy life, right? Ha-ha just kidding. No I'm not. 😉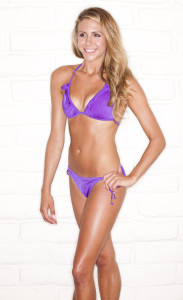 NLG: What tips would you give someone who wanted to break into acting, dancing or something similar? How can they unleash their creativity within?
TC: Classes! Classes! Classes! …Classes are the best way to start a career in acting or dancing. Many people think it's so easy and in actuality it is hard work and takes a lot of drive and dedication. I'm currently taking comedy improv classes at the Groundlings. It's the most fun ever and makes me feel my best self. If anyone is in NYC, I highly recommend taking the weekend workshop at the Deena Levy Theatre studio. Whether you're an actor or not, it will change your life. Past alums include myself, Channing Tatum, Adrian Grenier, Jason Lewis and many others.
NLG: I am starting to do 'DDP Yoga' regularly – it is a Yoga designed for men as much as woman. Do you think that men should do Yoga and why? How has Yoga helped you physically, emotionally, mentally?
TC: I am actually a certified yoga instructor and I'd have to say that yoga is definitely for everyone! Yoga elongates muscles and increases flexibility while strengthening the body. Men should definitely do yoga and not only because they be in a room full of sweaty, flexible, half naked women. (Obviously that's a plus!) It's a great supplement to a man's normal workout. Not only does yoga keep me in shape, it definitely helps me stay sane in the acting world.
NLG: Well thanks for taking the time to speak to me Ty. Some great info there and a lot more I now want to ask! Hope to have you on again soon.
SOCIAL MEDIA LINKS
To keep in touch with Ty, please use the following links: