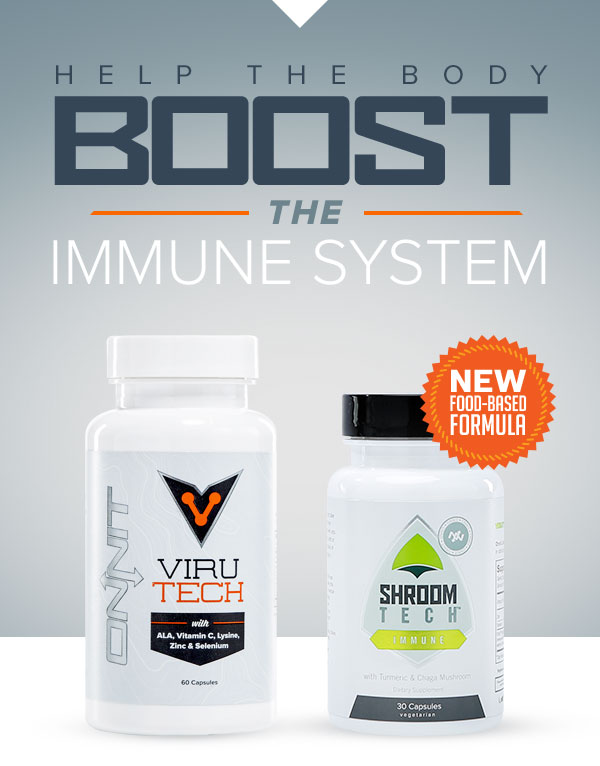 One of my favourite affiliates, the total human optimisation company Onnit, has released some new products. As a lot of my readers want to be kept up to date with what's happening, here is a quick update on the new products being launched. Click on a pic to go through to the information and chance to purchase. Please note that these are my affiliate links and will take you to the main page and you just need to select the products from the options at the top.
| | |
| --- | --- |
| Formerly "Vitamin C & Lysine," we opted to go full fury and create a proprietary formula to help the body deal with both oxidative stress and immune challenges. ViruTech is a skillful combination of potent immuno-supportive nutrients, each of which has gone through the gauntlet of clinical research. The balance of amino acids and antioxidants is a foundation for a powerful defense strategy for your body's immune system.✝ | |
| | |
| --- | --- |
| What is different about the new Shroom TECH Immune is a decision to move entirely to food based supplements to round out the formula. This effectively extends the recommended upper limit to allow for clinical strength servings as well as extensive daily use. The combination of Turmeric with 95% curcuminoids, Astragalus, Lemon Peel, Oregano Leaf, and Ginger create a powerful well rounded tonic to help provide the body with key nutrients to face a variety of immune challenges.✝ | |
✝ This statement has not been evaluated by the FDA. This product is not intended to diagnose, treat, cure, or prevent any disease. All claims, branding, images and promotional text sole property of Onnit. I am merely using their advertisements.