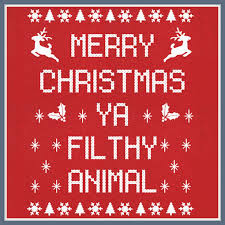 Hi all,
I would just like to take this opportunity to wish you all a very Merry Christmas and very best wishes for 2014.
This year has been great for me. I've had my downs like everyone else as well but I've achieved many things I would never have imagined I could have when the first few seconds of this year started ticking. I hope that you can say the same.
We have a lot of major interviews, thorough product reviews and articles coming in what remains this year and throughout 2014.
As this is a time for family, this will be the last article until Christmas. Please take the time to review how your year has gone. Look at what worked, what didn't and what you'd like to achieve for next year. This will allow you to make a plan of action for next year.  Then eat a lot of lovely, sugary foods, drink and enjoy the festives with family.
Enjoy this time and get ready to bring your life to the Next Level!
All the best,
Ian